You know that look you get when you're filled with an inner light and your skin is positively glowing? It's a feeling of joy and confidence, like there's nothing you can't do. Well, I'm here to tell you that you can bring that glow to the surface with the right makeup routine!
The key to unlocking a gorgeous, radiant complexion isn't complicated – it just takes the right products and a little bit of practice to perfect the technique. In this blog post, I'll be sharing all my tips and tricks for creating a glowing look that will make heads turn. With a few simple steps and some helpful products, you can have a face that radiates health and beauty!
Benefits of Having a Glowing Face
Having a glowing face can really turn heads and make people take notice. You'll look like you mean business – and that you have the confidence to back it up. Plus, it's like nature's own beauty booster: illuminating your facial features and softening any fine lines or wrinkles. Now who wouldn't want that?
A radiant face isn't just about appearance either – it's about feeling comfortable in your own skin too. With a glowing complexion comes added confidence, plus an overall boost to your self-esteem. Having a good skincare routine is essential for achieving a healthy glow, but there's no substitute for putting some extra effort into your makeup.
Makeup Essentials for Achieving a Glowing Look
If you're looking to get glowing, you'll need the right makeup. In my humble opinion, the best way to add luster to your skin is with a combo of primers, foundations, highlighters, bronzers, and blushes. Here's how to rock these products like a pro!
Primer: Start off your makeup routine with a hydrating primer. This will help keep moisture in your skin and give you an extra dewy finish.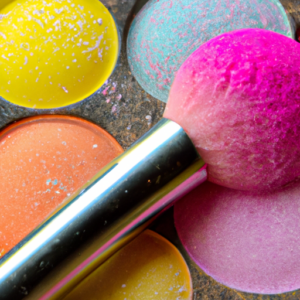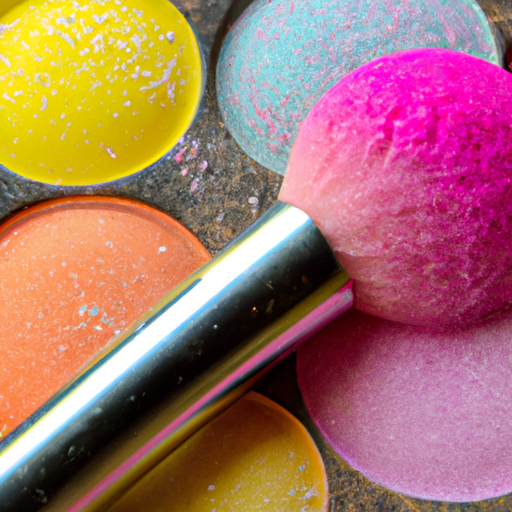 Illuminating Foundation: Go light on the foundation – remember, less is more. Use an illuminating formula instead of matte or heavy coverage. That way, your natural glow will shine through.
Highlighter: Highlighter is essential if you want that 'lit from within' look. Stick to brightening formulas for a subtle shimmer that won't be overpowering. And for a natural-looking highlight, use a fan brush to apply it.
Bronzer: Bronzer creates definition in your face and adds a touch of warmth. Sweep bronzer lightly over the higher points of your face like the forehead, temples, and cheekbones for a natural contoured effect.
Blush: Last but not least, add some peachy blush to your cheeks to complete the look. For the most realistic flush, use a cream formula and blend it in an outward motion.
By stocking up on the right essentials, you can achieve a super healthy, radiant complexion. So, don't be shy – experiment with different makeup looks until you find the perfect one for you. Good luck on your journey to glowing!
Tips for Applying Glow-Enhancing Makeup
Don't just open up your makeup bag and go wild – take some time to consider the right colors and techniques for achieving your desired look. I'm gonna walk you through some key tips that'll ensure you get that glowing effect when you apply makeup.
First of all, make sure you select shades that work with your complexion. If you choose the wrong shades, everything else will be irrelevant. Pick something that looks good on your skin tone and blends in naturally.
The next step is to start gradually. Use light layers instead of heavy coats. You can always layer more if you need more coverage, but too much foundation may block any light from reflecting off your skin. So, just build up the color as needed.
And remember, blend well! This will create a seamless look instead of a streaky one. That way, you won't end up with patches of color, and the glow will shine through evenly.
Finally, use a fan brush to give yourself a natural highlight. It's ideal for dusting away any excess product. Plus, it works great as a finishing touch that'll give your face an extra boost of radiance.
Wrapping It Up
Well, there you have it! I've given you all the tips and tricks for achieving a glowing complexion with makeup essentials like primer, foundation, highlighter, bronzer, and blush. When it comes to having a gorgeous, glowing face, hydration is key. Be sure to drink plenty of water every day and use moisturisers to keep your skin looking hydrated and healthy. And don't forget to eat a balanced diet and get enough sleep.As far as applying the makeup goes – make sure you choose colors that match your skin tone, start with light layers, blend well and use a fan brush for a natural highlight. Above all else, experiment to find the best look that works for you. With all this information in hand, you're now ready to glow up and strut your stuff. Go forth and rock it, people!
FAQs About Glowy Makeup
How can I make my face look glowy?
When it comes to getting your face to look glowy, I recommend utilizing a range of products that will add a healthy-looking luster to your complexion. Start by using a hydrating primer, which will help smooth out your skin and create an even base to apply makeup on. Then, use a liquid foundation that's a shade or two lighter than your natural skin tone. This will help brighten up your complexion and give you that warm, glowy look. Finally, use a highlighter to accentuate your features. This will help add dimension and light to your face. With all of the right products and the right application, you can take your look from drab to fab in no time!