If you've ever wanted to bat your eyelashes without breaking the bank, then fake lashes are your answer! There's a wide range of fake lashes out there, from faux mink to magnetic. I'm here to give you a breakdown of all the different types so you can pick the ones that best fit your needs.
Fake lashes are a great way to upgrade your look without feeling over the top. Whether you want an extra oomph for a special occasion or just want to switch up your everyday style — you've come to the right place.
Below, I'll discuss each type of false lash and give you a few tips on selecting your perfect pair. So grab your favorite mascara and let's get started.
Faux Mink False Eyelashes: A Guide for the Beauty Lover in You
If you're looking to give your peepers something special, faux mink false eyelashes should be your go-to. These gorgeous lashes won't just take your look up a notch, they'll do it with ease.
Let us break it down for you—faux mink lashes are, first and foremost, a long-lasting beauty investment! They don't weigh down your natural lashes, and they offer an extra pop of glamour to any occasion. Plus, these bad boys are totally reusable, so you can wear them over and over, saving you money.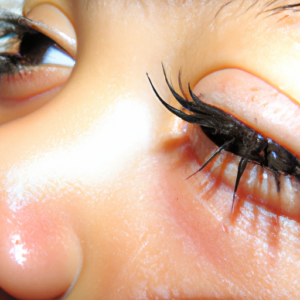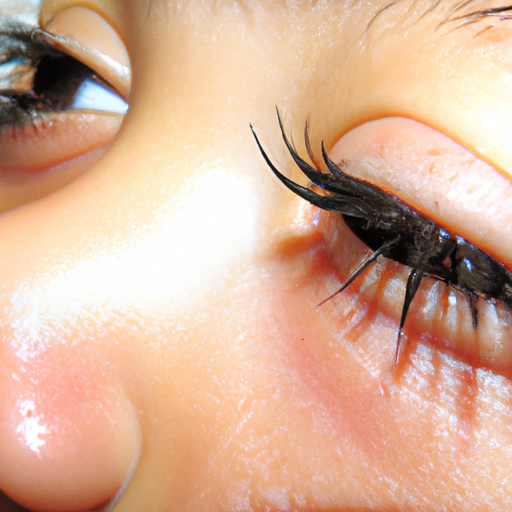 But applying your falsies can be tricky. Don't sweat it; we've got you covered. To put on your faux mink false eyelashes like a pro, first trim from the outer corner if necessary. Then, relax and hold a mirror at an angle beneath your chin. Apply lash glue along the band of your falsies, using a tiny brush, Q-tip, or toothpick. Wait a few seconds before placing the strip along your upper lash line, and press gently. And voila! After you've rocked those babies all night, peel off the glue and store in the case they came in.
So what are you waiting for? Get going and find yourself some stunning faux mink false eyelashes that'll make you look like a Hollywood star!
Magnetic False Eyelashes
I'm super into magnetic false eyelashes as opposed to other types. Don't get me wrong, strip, faux mink and all the others have their place. But, when it comes to a look that's quick, easy and lasting – magnetic is where it's at!
So what are they? Put simply, they're tiny magnets attached to both ends of the lash. It makes attaching them to your lash line a cinch, since all you need to do is put them together with your own lashes in between.
The benefits of magnetic eyelashes are plenty. For starters, they cut down on application time compared to traditional strip lashes. Plus, they don't require any glue or adhesive. And, because they use magnets, they won't slip or slide off throughout the day. They'll stay put until you take them off.
Applying magnetic lashes couldn't be simpler. You just need to make sure your natural lashes are clean and completely dry before putting them on. Then, grab the pair of magnets and align them above your existing lashes – making sure the magnets directly touch each other. Once you have the look you want, let them sit for a minute to make sure the magnets attach securely. It may take a few tries before you master the technique, but you'll soon get the hang of it.
And that's it – in no time, you'll have dramatic, gorgeous lashes that last all day long. So if you're looking for an easy way to up your lash game, give magnetic false eyelashes a whirl – trust me, you won't regret it!
Strip False Eyelashes
Let's talk about strip false eyelashes. When you're looking for a bit of extra glam, strip falsies are the way to go! After all, don't you wanna look like a million bucks? Sure, you could put on some mascara, but why not really amp up your lash game with these babies?
Strip false eyelashes are easy to identify 'cause they usually come in one piece – and by that I mean they don't have clusters like mink or magnetic falsies. Instead, these bad boys are just one strip of lashes, making them super simple to apply.
The benefits of strip falsies are endless! First off, they give you the full coverage look of an eyelash extension. Plus, they're lightweight and very comfortable to wear. And, because of their design, they even give you an extra boost of volume.
But, before you go applying them, make sure you got the right supplies. You're gonna need some tweezers, glue, scissors and a spoolie brush. Once you have those, you can start putting them on!
To apply the strip false eyelashes, you'll have to measure them against your eye first. If they're too long, use the scissors to trim the ends. Then, grab a bit of glue and apply it along the strip. Wait a few seconds for the glue to get tacky, then with your tweezers, place the band above your lash line. Press until it's secure, then use the spoolie to blend the lash band into your own natural lashes.
And there ya have it! With just a few steps you were able to give yourself dramatic and glamourous strip false eyelashes! Want more information? Check out this page, it's filled with expert advice to help you find the perfect set for you.
Conclusion
False eyelashes can be a great way to give your look an extra oomph, but with so many types out there it's hard to choose the right ones for you. I'm here to help! After taking a look at faux mink, magnetic, and strip false eyelashes, you're now better equipped to pick the best option for you.
Faux mink is the perfect choice if you want a softer, natural look without compromising on glamour. But if you want the convenience of no glue, go for magnetic lashes – just beware of the strength of their magnets. For the classic "lashes on fleek" look, look no further than strip lashes.
Now that you know all about these different kinds of fake eyelashes and what each has to offer, don't be afraid to have fun and experiment with 'em! Who knows? You might find your new signature look.