Mascara is every girl's best friend—it takes a great face, and makes it look fabulous. From lengthening to volumizing, there are tons of mascaras out there to choose from. But not all of them will give you the lashes of your dreams. Before you buy your next mascara, it's important to know what to look for.
From the types of brushes to formulas that won't clump, you'll want to keep your eye out for certain characteristics when stocking up on this makeup essential. Once you know what to look for, you'll have a better idea of which type of mascara will give you the best results!
What to Look for When Buying Mascara
When it comes to finding the best mascara, there's a lot to consider. It's not just about finding one with an awesome name and pretty packaging. If you really want your lashes to be poppin', you gotta take a closer look.
First off, make sure you scope out what kind of brush you're getting. Are you looking for something that'll give you natural-looking volume? Go with a brush that has short and densely packed bristles. These are great for coating your lashes evenly and avoiding clumps. If you're trying to reach full-on bombshell status, go with a brush that features long spikes. This type will help each lash stand out.
Then, think about the formula. Are you looking for something waterproof or smudge proof? Or maybe you're into a more natural approach and want something that's free of harmful ingredients. No matter what you're after, make sure you read the fine print on the label. Nothing worse than getting stuck with a mascara that flakes off halfway through the day!
Top Mascaras for Volume
When it comes to getting the most volume and definition for your lashes, you want to find the best mascara for the job. Here are four great options for maximum impact.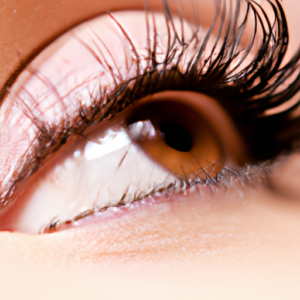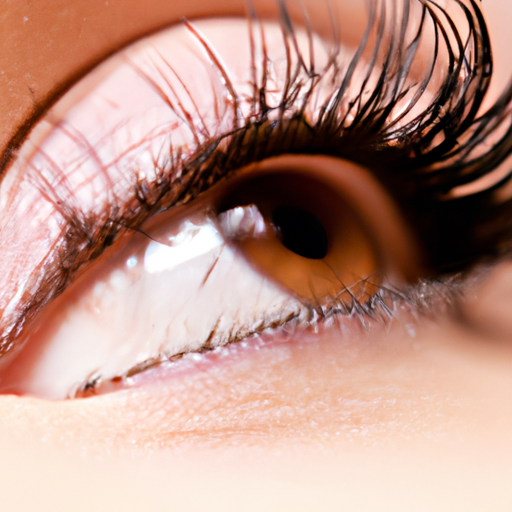 Maybelline Great Lash Mascara
If you're looking for a classic, drugstore favorite that still packs a punch, you won't go wrong with Maybelline's Great Lash Mascara. This cult-favorite has been around forever and continues to be a top choice for those trying to amp up their lash look without breaking the bank. It's got an iconic brush design that separates and defines each lash, but also adds plenty of volume! Plus, it's affordable and easy to find.
Covergirl Lash Blast Volume Mascara
This one gives you the most bang for your buck. Covergirl's Lash Blast Volume Mascara is perfect for those who want both length and volume. The curved brush head helps to lengthen even short lashes, while the volumizing formula amps things up for an overall dramatic look. And of course the price is right, so you can buy multiple tubes with no guilt!
Physicians Formula Organic Wear Mascara
Want something a bit more natural? This one's for you. Physicians Formula has concocted a special organic formula that's free of parabens and other harsh chemicals found in conventional mascaras. This product goes on smooth and delivers extreme volume without clumping or flaking – plus it comes in different shades, so you can customize your look.
L'Oreal Voluminous Lash Paradise
From the makers of the beloved Voluminous line comes the Lash Paradise, a creamy, full-volume mascara. One coat proves enough to add length and body to your lashes, and the wand shape makes it easy to get into the corners and base of your lashes. If you're looking for a luxurious feel without an expensive price tag, then this is the one for you.
Applying Mascara for Maximum Volume
When you're going for maximum volume with your mascara, it's all about technique! The pros have secret tricks up their sleeve when it comes to making sure the lashes look full and lush. Here are some tried and tested tips from the experts that will guarantee you mesmerizing, Twiggy-esque lashes in no time.
Curl those lashes! Curling your lashes prior to applying mascara ensures an even lift and adds drama to your look. But don't be tempted to hold the curler on your lashes too long or clamp down too hard – a few gentle squeezes should do the trick!
Layer it up! Using multiple coats of mascara will create a bolder look and amplify the appearance of your lashes. Start off light then build up gradually. Try wiggling the wand slightly as you apply to ensure product gets on every lash and don't forget to coat the underside too!
Time to get moving! When you want to really pump up the volume, use an up and out motion when applying your mascara. This motion ensures that each lash is coated and the product doesn't clump. Don't be afraid to go for the corners and make sure to fan the tips of the lashes for added definition.
Next time you're after high impact lashes, keep these tips in mind and you'll have the perfect fluttery, voluminous finish in no time!
Conclusion
As a beauty enthusiast, I've tried all sorts of mascaras in search of the perfect voluminous look. After endless swipes and layers, I finally came up with my top four picks for getting maximum volume: Maybelline Great Lash Mascara, Covergirl Lash Blast Volume Mascara, Physicians Formula Organic Wear Mascara and L'Oreal Voluminous Lash Paradise.
To get the most out of your mascara and to maximize volume, use the wand in an up and out motion while making sure you curl your lashes before applying several coats. One final insider tip – if you're after ultra-dramatic results, apply a second coat as soon as possible while the first one is still wet. Sure, it can be time consuming but trust me, it's worth it.
So there you have it. With the right product and technique, anyone can achieve fabulously full lashes. And remember, when it comes to beautiful eyes, there's no limit to how big you can go!
FAQs About Mascara Volume
Which mascara adds volume to our eyelashes?
If you're looking for the most volumizing mascara around, then I've got the scoop for you. I'm a big believer that when it comes to beauty, big volume is the way to go. That's why I love Maybelline lash sensational volumizing mascara. This mascara has a unique brush that is designed to coat every single lash from root to tip, giving you maximum volume and length. Plus, it's waterproof and smudge-proof, so you don't have to worry about those dreaded raccoon eyes. It'll give you that bold, dramatic look that's sure to make an impression. But don't take my word for it, give it go and see the difference for yourself! You won't be disappointed.
What is the best mascara to add length and volume?
I'm here to tell ya, nothing beats the volume and length you get with a good volumizing mascara! I've tried a lot of them, and the one that stands out is L'Oreal Voluminous Mascara. It boosts the look of your lashes without clumping, and it's formulated with Pro-Keratin and ceramide-R, which helps to add volume and length. Plus, it adds a soft, natural sheen that's sure to turn heads. It even comes in a waterproof formula, which is perfect for those beachy, summer days!
It's not just me that swears by this stuff – it's got tons of rave reviews too. Celebrities rely on it to get the perfect camera-ready lashes, and beauty bloggers can't rave about it enough. It's not too hard on your wallet either, so you don't have to feel guilty about splurging. All in all, it's my go-to for volume and length!
What is the best mascara to lengthen and thicken lashes?
I'd have to say that the best mascara to add volume and thickness to your lashes is Loreal's Voluminous Lash Paradise. It really packs a punch and gives your lashes an immediate lift. It's got a rich and creamy formula that's infused with coconut oil, jojoba oil and avocado oil to nourish and condition your lashes while providing superior volume and length. The unique wavy brush helps separate, lift, and curl each lash for ultimate volume and a full, feathery look. It's also great for lengthening and defining your lashes for a dramatic, eye-catching look.
I also wouldn't hesitate to suggest Covergirl Exhibitionist Mascara for adding length and volume to your lashes. Its forked brush helps to separate each lash, lifting and curling each lash for maximum definition and length. The smooth formula dries quickly and coats each lash with intense black pigment for an eye-popping effect. Plus, the specialized brush is great for reaching even the tiniest hairs at the corner of your eyes, giving you a full, voluminous look.
If you're looking for a long-lasting effect, then L'Oreal's Telescopic Mascara is a great option. The brush is designed to help evenly spread out and shape each lash, allowing you to easily control the look you want. Plus, it's ultra-resistant to smudging and flaking, so you can be sure your lashes will stay in place all day. For a dramatic and intense look, this is the best choice.