Let's face it, makeup can be intimidating. You want to look your best, but you don't want to go over the top with your makeup look. That's where natural makeup comes in! Natural makeup is a great way to make yourself look polished and put together without having to use a ton of different products.
From bronzer to blush to foundation, there are a few key items that are must-haves for a natural makeup look. In this guide, I'm sharing my five best tips for creating a beautiful and natural makeup look. By following these simple steps, you'll be sure to achieve that effortless and gorgeous look.
So say goodbye to feeling overwhelmed by makeup, and hello to confident and natural look! Here's how you can get started:
Primer: A Must-Have for a Natural Look
So, you're looking to master the natural makeup look, eh? Well, the first step is to make sure your foundation is securely locked in place by picking up a good primer. It's the real deal when it comes to getting the look you want – trust me.
Primer serves as the glue that keeps that hard work you put into blending and buffing in place all day long. And since you don't want all that effort going down the drain by lunchtime, investing in a decent primer should be a no-brainer.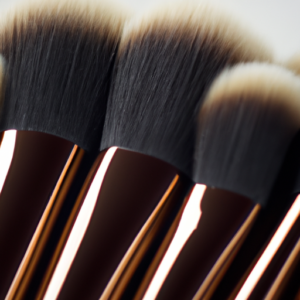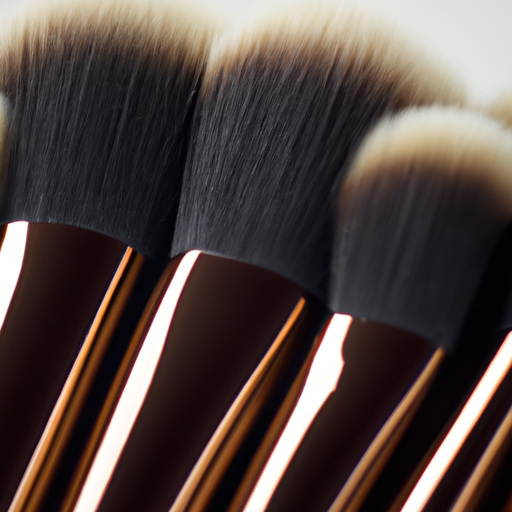 Now, there are lots of types of primers out there – but for achieving a natural effect, look for formulas with hydrating and nourishing ingredients like aloe vera or jojoba oil. Also, forget about color-correcting formulas; you don't want something high coverage that'll overpower the subtlety of the natural look – just something light, shine-busting and moisturizing.
If you're still not sure which one to go for, I'd recommend checking out products from NYX, Rimmel, CoverFX and Jouer.
Foundation: The Foundation of Natural Makeup
When it comes to natural makeup, the foundation is key. It's the important base that helps build up your look and makes sure everything has the right glow. Depending on your skin type, there are a few different types of foundation to choose from.
If you're more into a dewy finish, then a liquid foundation, like a tinted moisturizer, is probably your best bet. It's lightweight and gives your skin an overall healthy sheen. But if you have oily skin and prefer matte coverage, then a powder foundation might be the ticket.
When selecting your foundation, don't forget about color. Choosing the right shade is crucial for achieving a natural look (more so than your typical full-glam makeup look). To help make sure you get a perfect match, test a few colors in daylight — not indoors — to see what looks most blendable with your skin tone.
Here are a few foundations we recommend for achieving a true natural makeup look: NARS Pure Radiant Tinted Moisturizer, RMS Un Cover-Up, and Becca Ultimate Coverage Complexion Creme.
Bronzer/Blush
A natural makeup look isn't complete without a hint of bronzer or blush. It's the perfect way to give your face a little warmth and depth, and it'll make you look sun-kissed and healthy. Plus, it adds a touch of color to your cheeks that lets you look alive without going overboard.
The key here is to pick something subtle. Anything too shimmery or sparkly will look overdone. The best bronzers and blushes add just a hint of color to your face, nothing more. Look for colors and shades that are a few shades darker than your skin tone, and slightly pinker if you're going for a blush.
For all-in-one convenience, try an angled brush bronzer. This is a two-in-one product that gives you the same effect as both bronzer and blush, plus it's easy to use. Just be sure to blend it out well so you don't get any obvious streaks of color on your face.
To stay on the natural side, steer clear of anything overly pink or glittery. Look for matte formulas with a slight sheen, and keep in mind that you can always build up the color if you need to. When in doubt, start with a light hand and add more as needed.
Mascara
When it comes to achieving a natural makeup look, mascara is an absolute must! Not only does it darken and define your lashes, but when properly applied, it can make you look more awake and alert. Plus, by adding a few coats of mascara, you can draw attention to your eyes and take your whole look up a notch.
When choosing the right mascara for you, there are a lot of factors to consider. If you're looking to add just a hint of color and volume, opt for a brown or black volumizing mascara. But if you want something that will really draw attention to your eyes, choose a lengthening mascara in shades like navy blue, purple and even burgundy.
Here are a few of my favorites: Covergirl Lash Blast Volume Mascara (black or brown), Maybelline Volum' Express The Colossal Mascara (blackest black) and L'oreal Telescopic Mascara (deep blue). I also love Essence Lash Princess False Lash Effect Mascara which adds tons of length, and Physicians Formula Organic Wear Jumbo Lash Mascara in black brown which is super gentle on your eyes and easy to remove at the end of the day.
So don't forget to coat those lashes — it's the perfect finishing touch for any natural makeup look!
Lip Color: Your Secret Weapon for a Flawless Natural Look
When you're looking to get that perfect, effortless natural look, lip color is your secret weapon. Sure, your skin and cheeks should have that sun-kissed glow, and mascara's always great for bringing out your eyes, but it's the subtle pop of lip color that can turn a so-so casual look into something truly special.
When it comes to picking out the perfect lip color, there are some things to consider. Dark colors are usually better suited to night looks, while lighter shades tend to work best during the day – not that you should feel like you have to stick to those "rules" though! For example, if you've got fairer skin, a warm coral hue would look absolutely lovely, while deeper skin tones could go for more of a plum or berry.
If you don't want to draw too much attention to your lips, then a good option is to opt for a tinted lip balm. These days, there are plenty of options available – from light pink to deep red – so you're sure to find one that suits your style. And because they're so sheer and dewy, they'll give your lips the perfect hint of color without being overpowering.
Yet for those of us who feel like our lips need a bit of extra TLC, there's nothing quite like a glossy lipstick. Not only will it provide your pout with some serious hydration, but it'll also give you that effortlessly chic, just-kissed look. Looking for something long-lasting? Then a matte formula is probably more your thang.
No matter which lip color you decide on, just remember to keep it light and natural. Besides, that's what this whole look is all about!
Conclusion
Finishing your makeup routine with five essential products can give you a natural look that will last all day. Taking the time to invest in good quality primer, foundation, bronzer/blush, mascara and lip color can really take your makeup game up a notch!
Primer is key for creating a perfect canvas. Choosing a foundation that's light and creamy will look natural on the skin without looking too cakey. Bronzer and blush are a great way to add some warmth and dimension to your face while still keeping it natural. Mascara gives your eyes definition and brings out the beauty of your lashes. And finally something fun – a lip color to bring life and color to your natural makeup look.
In conclusion, having the right products to create a natural makeup look is just as important as knowing how to use them. Follow these tips and you'll be sure to nail the perfect no-makeup makeup look each and every time!
FAQs About Natural Makeup
What are 3 essential makeup items?
If you're looking to achieve a natural makeup look, there's a few items you definitely won't want to go without. A quality foundation that matches your skin tone, a light blush to give your face a subtle hint of color, and a lip balm with SPF are essential for any makeup bag.
Foundation is key for even skin tone and a flawless base, so don't skimp on your search. Look for a product that's lightweight and oil-free, so it won't clog your pores. A light blush, like a blush stick, should be applied to the apples of your cheeks for a barely-there flush. Finally, don't forget to add a lip balm with SPF. It will help protect your pout from the sun's harmful rays and keep you looking natural.
These three must-have makeup items are easy to use and will give you a soft and natural look that can take you from casual day to a night on the town. Make sure they're a part of your daily routine to keep your makeup looking its best.
What do I need for a basic makeup look?
If you're going for a natural look, I'd say the essentials are pretty simple: a good foundation, concealer, mascara, and a blush or bronzer. Nothing too heavy – just enough to enhance your natural beauty.
First things first, pick up a foundation that matches your skin type and tone. You don't want it to be too creamy and cakey, so look for something lightweight. A good concealer is also essential – it instantly brightens up the face and helps cover any blemishes.
Mascara is a must for eyelashes and gives your eyes a nice subtle definition. Choose one that's waterproof and helps lengthen and thicken as it won't run or smudge.
And finally, a muted blush or bronzer helps to bring out your natural glow. Pick one that has just a hint of color, so that it looks like it's part of your skin tone.
With these products, you'll have all the essentials you need to get that perfect natural makeup look.
What products you need for perfect makeup?
If you're looking to achieve a natural makeup look, I've got some must-have products that you need. To start, having a good primer is key to making your foundation and other products go on smoothly. I recommend applying a primer that has hydrating ingredients and a subtle shimmer, like a illuminating oil or mousse. This will give you a natural glow and make sure your foundation doesn't cake up or crack.
Next, you'll want to use a lightweight foundation that still provides medium coverage. This is especially important if you have any blemishes or discoloration you want to cover up. An oil-free formula that is water-based and won't clog your pores is ideal. Again, you want to make sure your makeup looks natural, so don't go too heavy on the coverage.
For blush, you have a few options. I personally like using a cream blush, but you can also use a powder. Either way, you want something that will give your skin a nice, healthy glow without looking heavy or unnatural. As far as eyes, you can use a neutral palette of eyeshadows, a volumizing mascara, and some shimmery cream eyeshadows if you want to add some sparkle.
Finally, for your lips, it's important to pick the right shade. Since you want to look natural, look for colors that are light and natural-looking, such as soft pinks or peaches. You can also try a tinted lip balm for a subtle hint of color.